Partners
Newsletter
Reference groups
Institutional mapping
Log in extranet
Reports


NIFU STEP
University of Haifa
University of Maastricht
University of Manchester
Vinnova, Sweden
Comenius University Bratislava
University of Alcalá
Manchester Metropolitan University
University College Cork
The Mykolas Romeris University



PUBLIN is part of the Programme for research, technological development and demonstration on "Improving the human research potential and the socio-economic knowledge base,1998-2002" under the EU 5th Framework Programme.
INNOVATION IN THE PUBLIC SECTOR
Book Announcement: Innovation in Public Services: Management, Creativity, and Entrepreneurship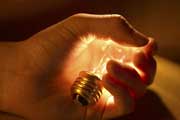 In March 2006 Edward Elgar will be publishing a book based on material developed in the PUBLIN project. The PUBLIN project is a three year EU-funded research on innovation in public sector services.
Contributions to the book have been written by leading European scholars on innovation in public sector services.
Title: Innovation in Public Services: Management, Creativity, and Entrepreneurship
Editors: Paul Windrum and Per Koch
Publisher: Edward Elgar
Preliminary table of content:
Chapter 1

Introduction

Paul Windrum & Per Koch (MMU/NIFU STEP)

Chapter 2

On the differences between public and private sector innovation

Rannveig Røste and Ian Miles (NIFU STEP/PREST)

Chapter 3

Policy learning: What is it and how can we study it?

René Kemp and Rifka Weehuizen (MERIT)

Chapter 4

The public sector in European countries

Andrés Maroto and Luis Rubalcaba (University of Alcala)

Chapter 5

Health Case Study 1: The adoption of technological and organisational innovations in a Spanish public hospital

Manuel García Goñi (Universidad Complutense de Madrid)

Chapter 6

Health Case Study 2: Interface between service delivery and manufacturing in medical innovation processes

Andrea Mina and Ronnie Ramlogan (CRIC)

Chapter 7

Health Case Study 3: Services innovation in a French hospital

Faiz Gallouj

Chapter 8

Health Case Study 4: Creating markets for innovation in the public sector: Diabetes education in the UK

Paul Windrum (MMU)

Chapter 9

Social Services Case Study 1: Providing care to the elderly: Innovation models and institutional dynamics

Helge Godø and Rannveig Røste (NIFU STEP)

Chapter 10

Social Services Case Study 2: Innovation process dynamics in a transition country: Introducing quality standards in residential elderly care in Slovakia

Katarina Staroňová, Ľudmila Malíková (Comenius University)

Chapter 11

Social Services Case Study 3: Innovation and pension policy in Ireland: The case of personal retirement

Mairéad Considine (University College Cork)

Chapter 12

Conclusions

Paul Windrum, Per Koch & René Kemp (MMU/NIFU STEP/Merit)